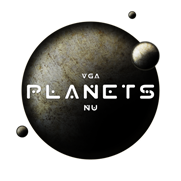 Hisssss!
---
Starships
—>
Missions
—> Hisssss!
---
Any Lizard starship equipped with beam weapons can select the Hisssss! mission, which will add five points to the happiness of the native and colonist populations on the planet, up to a maximum happiness of 100.
Natives will gain happiness even if no colonists are present.
There is no technical limit to the number of starships that can be performing a Hisssss! mission on a single planet, but, because this mission is performed before any other planetary modifier to happiness ( taxation or the results of combat, for example), there is an effective limit.
See also: Out of Fuel.