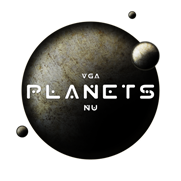 Beam Weapons
---
Starships
—>
Weapon Technical Details
—> Beam Weapons
---
Most warships (ships with weapons) are armed with beam weapons. These often function in a support role during combat, fulfilling a backup role to the main fighter bays and torpedo tubes. In addition, they perform the essential role of fighter defense; a single hit from any ship's weapon is enough to disable an enemy space fighter.
While torpedo tubes and fighter bays rely on a limited quantity of stored ammunition, beam weapons draw their power from the starship's engines, reactors, and batteries. As long as the starship has any power at all (and, for game terms, it always has this much power), the weapon banks will have energy to fire. This makes beam weapons a true workhorse for mundane tasks such as reducing poorly-defended planets and raiding enemy freighters.
Beam weapons are also required for certain missions, the most notable of which is Mine Sweep.