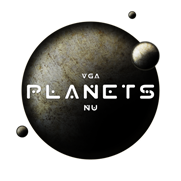 PlanetsCon 2018
---
Contributions
—>
PlanetsCon Meetings
—> PlanetsCon 2018
---
PlanetsCon 2018 is currently in the early planning stage.
Location
Business Hostel Wiesbaden
http://business-hostel.de/index-en.html
Price
Unknown
Traveller Information
Area Attractions
Schedule
Presentations
This PlanetsCon will be held on the 25th of August.
The following presentations are currently planned for this PlanetsCon:
Info Channels
Other Activities
Wrap Up
Acknowledgements
We would like to acknowledge the efforts of Dazdya and Madinson in putting this PlanetsCon together, with the assistance of McNimble , Frostriese , Wmerkel and Robijntje. We would also like to thank the presenters, without whom there would be no PlanetsCon. Most especially, we would like to thank Tim Wisseman ( @Tim Wisseman ) for creating this wonderful game and Joshua ( @Joshua ) for providing a modern interface for it.
Related Threads
The following Planets.nu threads are related to this event: