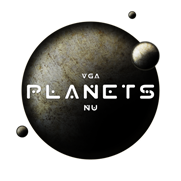 Plunder Planet
---
Dashboard
—>
Advantages
—> Plunder Planet
---
This advantage allows the Plunder Planet Mission to be used to extract resources from a planet, weakening it in the process. This advantage enables a more powerful version of the Pillage Planet mission.
This Fascist racial advantage is disabled by default, and can be researched with Campaign Resources. The Plunder Planet mission must be selected to trigger this feature. The starship needs to have beams for this mission to be available. This mission is performed after starship movement.
This advantage is worth 40 advantage points and is only available to Fascist players.
The research cost for this advantage is: