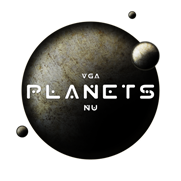 Build Clans
---
Dashboard
—>
Advantages
—> Build Clans
---
This advantage allows any Robot starship to build clans. Each clan built requires 1 KT of supplies and 1 KT of any mineral.
This advantage is disabled by default, and can be researched with Campaign Resources. This advantage is triggered by the use of the Build Clans mission.
This advantage is worth 30 advantage points and is only available to the Robotic Imperium.
The research cost for this advantage is: