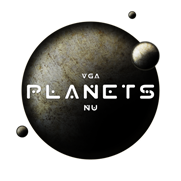 Recloak Intercept
---
Starships
—>
Abilities
—> Recloak Intercept
---
This starship ability is an advanced form of the Priority Intercept Attack tactic. A starship with the Recloak Intercept ability is the ultimate commerce raider. If set, this starship will intercept its chosen target in an uncloaked state, engage in combat with the intercept target only, and then attempt to cloak after the battle. This attempt to cloak consumes no fuel.
If the intercepting starship is incapable of cloaking after the battle, it will remain uncloaked. If, for any reason, the starship doesn't fight its chosen target, it will remain uncloaked.
The Intercept mission is used to activate this ability.
At present, the only starship with this ability is the Deth Specula Stealth, a third-generation advanced hull which may be researched by Fascists for use in Campaign games.
See also: Out of Fuel.