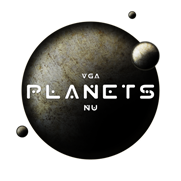 Settings
---
Dashboard
—> Settings
---
The Settings interface can be reached either by the button on the main dashboard or from the link on the left menu bar.
In this interface, one may change the default color palette used on the Starmap to indicate the base colors for planets, ships, and objects based (for the first two) on their diplomatic status. These can be changed using standard six-digit hex color codes. (See also: Map Colors)
There are also a number of checkboxes to enable/disable certain specific features in the user interface, as follows:
Assistant Enabled – This checkbox is used to enable/disable the assistant. This Assistant is usually only of use while a player is learning about the user interface.
Mouse Zoom Enabled –
Sound Effects –
Background Music –
Range Circle Default –
Ship History Default –
Show Pre-decay Circle when Mine Scooping –
Small Transfer Icons –
Use Short Format –
Show Ship Status Info –
Show Hull Type for My Ships –
Show Player for Allies –
Show Starbase Status Info –
Show Hull Type for Allied Ships –
Show Notes –
Show Ready Status –
Show Towing Indicators –
Duplicate Map Edge Distance –
Show Border –
Below the checkboxes are the "Reset" and "Save" buttons.
At the bottom of the Settings screen is a button entitled "Reset Turn". This is a powerful tool which will clear all orders and modifications to your current turn orders log. It was initially introduced in part as a workaround to address a known bug, where a player's homeworld can sometimes be set to an inappropriate climate.