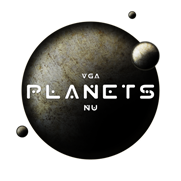 Starbase Torpedo Construction
---
Planets
—>
Starbases
—> Starbase Torpedo Construction
---
Torpedoes are the most powerful weapon carried on a starship and have a range greater than beam weapons. Many small ships can be destroyed by a single hit from a high tech torpedo.
Once fired, torpedoes are permanently expended and must be rebuilt. New torpedoes can be instantly constructed at a starbase or in space by starships using the MKT Friendly Code.
At a starbase, torpedoes can be built using the torpedo construction interface, by using the aptly named Build Torpedoes button. Any of the columns of slider buttons can be used to instantly build or (if built during this turn) dismantle torpedoes of any type by singles or by tens. Torpedoes cannot be built unless the starbase has a high enough tech level to do so.
For more details, please refer to the main Weapon Details page.