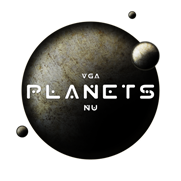 Tachyon Device
---
Starships
—>
Abilities
—> Tachyon Device
---
The Loki Class Destroyer contains a Tachyon Device. This device emits a tachyon pulse that causes all cloaked starships within 10 light-years of its position to come out of cloak. Cloaked starships within 10 light-years of a Loki before or after the starship movement phase will uncloak. Cloaked Federation, Bird, and Lizard starships are completely immune to the effects of the Loki. The Loki must have less than 20% damage in order to decloak enemy ships.
It is important to note that even a Loki is vulnerable to intercept attacks from cloaked vessels.
No special Mission or Friendly Code is required to activate this ability.
See also: Out of Fuel.