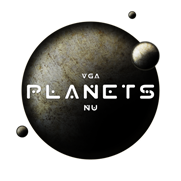 Hidden Minefields
---
Dashboard
—>
Advantages
—> Hidden Minefields
---
This is the ability to lay hidden deep space minefields. The maximum size of these minefields is either 100 light-years or 150 light-years, depending on whether or not the Lay Large Minefields advantage is enabled.
This advantage is disabled by default, and can be researched with Campaign Resources. The Lay Hidden Mines mission is used to trigger this advantage.
This advantage is worth 50 advantage points and is only available to The Privateer Bands.
The research cost for this advantage is 2000 GigaCredits.