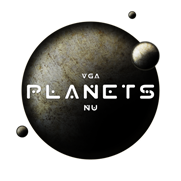 Destroy Planet
---
Dashboard
—>
Advantages
—> Destroy Planet
---
The Destroy Planet mission for the Gorbie Class BattleCarrier can be researched, using Campaign Resources , by the Evil Empire, for use in Campaign Games.
This advantage is disabled by default, and can be researched with Campaign Resources. The Destroy Planet mission is used to trigger this advantage.
This advantage is worth 20 advantage points and is only available to The Evil Empire.
The research cost for this advantage is: