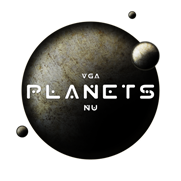 Dark Detection
---
Dashboard
—>
Advantages
—> Dark Detection
---
Starships of the Evil Empire can acquire the ability to sense all enemy starships within 10 light-years, even if the enemy starship is cloaked or on a planet. This does not decloak the ship or provide information as to the type of ship, only that there is a ship near a specific point.
This advantage is disabled by default, and can be researched with Campaign Resources. The Dark Sense mission is required to trigger this advantage. It should be noted that, while Dark Sense occurs early in the Host Order, Dark Detection occurs late in the Host Order (after movement and combat).
This advantage is worth 25 advantage points and is only available to The Evil Empire.
The research cost for this advantage is:
Duranium - 380 KT
Tritanium - 510 KT
Molybdenum - 385 KT
MegaCredits - 2210