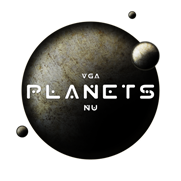 Dark Sense
---
Dashboard
—>
Advantages
—> Dark Sense
---
Starships belonging to the Evil Empire have the ability to sense all enemy planets within 200 light-years, along with their mineral and financial information. They will also sense a starbase if one exists. The Rebel Confederation is inherently immune to the Dark Sense. Planets that are not yet colonized are not detected.
This advantage is enabled by default, and can not be disabled. The Dark Sense mission is used to trigger this advantage.
Imperial planetary governors have a limited command of the Dark Sense as well, which permits them to automatically deceive enemy bioscanners. No mission, action, or number of defense posts is required to activate this; Rebels are immune.
This advantage is worth 70 advantage points and is only available to The Evil Empire.