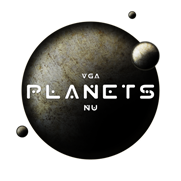 Dark Sense Defense
---
Dashboard
—>
Advantages
—> Dark Sense Defense
---
The Rebel Confederation is immune to the Dark Sense ability of the Evil Empire. Imperial ships can use the Dark Sense to detect any enemy colonists living on planets within 200 light-years. However, the Rebels are completely invisible to the Dark Sense. (Please note that this confers no special immunity to detection using the Sensor Sweep or Bio Scan missions.)
The Empire has the ability to deceive most enemy Bioscans, but this ability grants the Rebels immunity to this deception.
This advantage is enabled by default, and can not be disabled. No special Mission or Friendly Code is required to trigger this advantage.
This advantage is worth 5 advantage points and is only available to The Rebel Confederation.