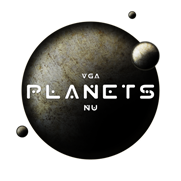 Cloaking
---
Starships
—>
Abilities
—> Cloaking
---
Many starships can hide using a cloaking device built into their hull. Cloaked starships do not show up on enemy scanners and are protected from enemy attack.
Cloaking is a starship ability that is available to many starships (see below). It is activated by selecting the Cloak Mission.
The following basic starships have the cloak ability:
Br4 Class Gunship
Br5 Kaye Class Torpedo Boat
Bright Heart Class Destroyer
D3 Thorn Class Destroyer
D7 Coldpain Class Cruiser
Dark Wing Class Battleship
Deth Specula Class Frigate
Dwarfstar Class Transport
Fearless Wing Cruiser
Lizard Class Cruiser
Meteor Class Blockade Runner
Red Wind Class Carrier
Reptile Class Destroyer
Resolute Class Battlecruiser
Saurian Class Light Cruiser
Swift Heart Class Scout
White Falcon Class Cruiser
The following Campaign starships have the cloak ability:
Bright Heart Light Destroyer
D3 Thorn Class Cruiser
D3 Thorn Class Frigate
Deth Specula Armoured Frigate
Deth Specula Heavy Frigate
Deth Specula Stealth
Dwarfstar II Class Transport
Red Wind Storm-Carrier
Reptile Class Escort
Saurian Class Frigate
Saurian Class Heavy Frigate
Vendetta Stealth Class Frigate
See also Out of Fuel , Super Spy and Priority Intercept Attack.