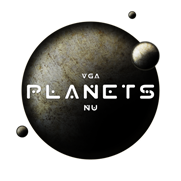 Stack Ships
---
Dashboard
—>
Advantages
—> Stack Ships
---
After many centuries in space, The Colonies have learned how to merge some ships into new combinations.
Any starship with the Stackable ability may perform the Stack Ships mission.
When the starships are stacked, they create a single starship with the combined mass, crew, fuel, cargo, fuel and weapons capacities of the original starships.
This advantage is worth 45 advantage points and is available to players of The Missing Colonies of Man.
The research cost for this advantage is 1800 GigaCredits.