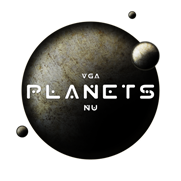 Rob Fighters
---
Dashboard
—>
Advantages
—> Rob Fighters
---
This advantage extends the Privateer Rob Ship mission to allow Privateer carriers to rob fighters from the carriers of other players.
When this advantage is enabled, the Rob Ship mission will allow Privateer carriers to rob fighters from other carriers and starbases. Each fignter has a 10% chance of being robbed, causing approximately 10% of the fighters to be robbed. Due to the defensive fire, only about half of the robbed fighters will make it back to the Privateer carrier. If the Privateer carrier has no cargo space, the fighters will still be robbed, but will be destroyed in space.
This advantage is disabled by default, and can be researched with Campaign Resources. This advantage is triggered by the use of the Rob Ship mission.
This advantage is worth 50 advantage points and is only available to The Privateer Bands.
The research cost for this advantage is 2000 GigaCredits.