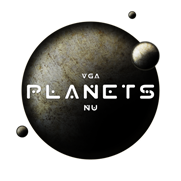 Rebel Ground Attack
---
Dashboard
—>
Advantages
—> Rebel Ground Attack
---
This Rebel racial advantage enables the Rebel Ground Attack Mission, which is used to weaken a planet by destroying planetary structures, resources and colonists.
This advantage is enabled by default, and can not be disabled. The Rebel Ground Attack mission is used to trigger this advantage. Any Rebel starship may perform this mission. This mission is performed after starship movement and combat. Any planet with colonists can be attacked, including your own. Neither Safe Passage, Share Intel, nor Full Alliance will stop this mission from being performed.
This advantage is worth 30 advantage points and is only available to Rebel players.
See also: Out of Fuel.