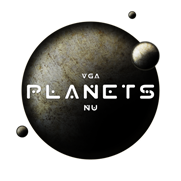 Ion Starbase Shield
---
Dashboard
—>
Advantages
—> Ion Starbase Shield
---
Class 4 and Class 5 Ion Storms can drag starships far from where a Commander wants them to be, damaging their hulls in the process. In an effort to limit the damage done by an Ion Storm, it is possible to develop an Ion Shield for your starbases.
With an Ion Starbase Shield, starships in orbit around a planet with a starbase will no longer be damaged or dragged by Ion Storms. Ion Storms will still cause cloaking to fail. This feature only protects starships owned by the player who owns the planet.
This advantage is disabled by default, and can be researched with Campaign Resources. No special Mission or Friendly Code is required to trigger this advantage.
This advantage is worth 5 advantage points and is available to players of all races.
The research cost for this advantage is 1780 GigaCredits.