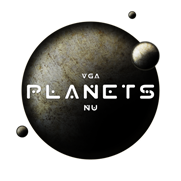 Emork's Spirit Bonus
---
Starships
—>
Abilities
—> Emork's Spirit Bonus
---
Emork's Spirit Bonus is an ability exclusive to the Zilla Class Battlecarrier. The Lizards have the ability to research this starship with Campaign Resources. The Spirit Bonus has the following effects:
Starships with the Spirit Bonus can only be built on a Homeworld planet, and the starship establishes a Spirit Link with that Homeworld. Due to this reality, this vessel cannot be built in Wandering Tribes games.
Starships with the Spirit Bonus have the name "Spirit of (homeworld name) ". This name may not be changed.
The name of Spirit Bonus starships must be unique. This restricts a player to having one starship with a Spirit Bonus from each Homeworld.
If a starship with the Spirit Bonus is scheduled for build at a starbase that already has a Spirit Link, the build will consume the components but no starship will be created.
Spirit Bonus starships can never be cloned, although they can be traded or captured.
Starships with the Spirit Bonus fight with one additional fighter bay for each homeworld the building player controls, up to a maximum of eight additional fighter bays. This fighter bay bonus only applies if the building player controls the starship.
If a starship with the Spirit Bonus is destroyed, captured or traded, the Spirit Link to the building Homeworld is broken, causing a loss of spirit on that Homeworld, which is reflected as a 100 point loss in happiness of the Colonists on that planet.
If a starship with the Spirit Bonus is captured or traded, it loses the positive aspects of the Spirit Bonus and reverts to its original build configuration. It does, however, retain its Spirit Link with the Homeworld where it was built.
If control of the build planet for a starship with the Spirit Bonus is lost, the Spirit Link is broken, causing the starship to explode in a manner similar to a Glory Device in a Saber Class Frigate, except that all starships at the same location will receive the same damage as they would receive by hitting a mine, regardless of owner.
The research cost for this starship is:
See also: Tidal Force Shield