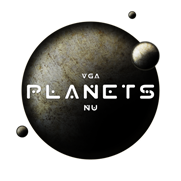 Chameleon
---
Starships
—>
Missions
—> Chameleon
---
The Chameleon mission allows ships equipped with a Chameleon Device to disguise their apparent starship class, appearing to be a different starship on enemy scanners. It does not change the starship name, ID number, or the starship mass.
To use the Chameleon Device, set the starship's Friendly Code to the Hull ID of the starship to be imitated. The Movement section of the Starship pane contains a Chameleon button that will allow you to select the Hull ID. Alternatively, a list of Hull IDs can be found in the Starship List. It should be noted that only Hull IDs of 999 or lower can be used.
The Chameleon Device consumes 10 KT of fuel each turn it is used.
See also: Out of Fuel.