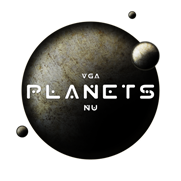 Web Mines
---
Dashboard
—>
Advantages
—> Web Mines
---
Torpedo starships belonging to The Crystal Confederation have the ability to lay a unique form of minefield which is designed to stop ships moving through it while draining their fuel. These web minefields are among the most feared weapons in the game.
Web mines may be laid using the Lay Web Mines mission, which uses the same methods and Friendly Codes as does the Lay Mines mission.
This advantage is enabled by default, and can not be disabled. The Lay Webmines mission is used to trigger this advantage.
This advantage is worth 160 advantage points and is only available to The Crystal Confederation.