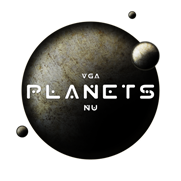 Super Spy Advanced
---
Dashboard
—>
Advantages
—> Super Spy Advanced
---
The Bird Men, always superlative at espionage, have developed an advantage that integrates well with their Super Spy mission. Super Spy Advanced improves the Super Spy mission, so that it will also report on starbases.
This advantage causes an additional action to be performed by the Super Spy mission. If this advantage is enabled, the Super Spy mission will also scan the starbase (if it exists), returning information on the fighters, defenses, and damage, as well as current tech levels and ships under construction.
This advantage is worth 20 advantage points and is only available to The Empire of the Birds in Campaign games, and Standard games started after about 1-SEP-2015. It may be enabled in Custom games, if desired.