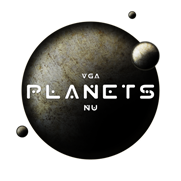 Federation Crew Bonus
---
Dashboard
—>
Advantages
—> Federation Crew Bonus
---
There are several aspects of the Federation Crew Bonus:
Federation ships will fight with an extra 50 KT of combat mass
Federation Carriers will fight as if they have 3 extra fighter bays
Damaged Federation ships will fight with all their weapons
Federation starships will recover 25% shield strength between successive combats
The reason for this advantage is the high level of training that the Federation crews receive, and the efficiency that they strive for.
This advantage is enabled by default, and can not be disabled. No special Mission or Friendly Code is required to trigger any of these advantage.
This advantage is worth 40 advantage points and is only available to The Solar Federation.