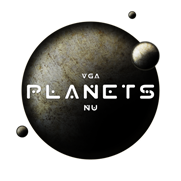 Assimilation
---
Dashboard
—>
Advantages
—> Assimilation
---
The Cyborg assimilate native races into themselves. For each Cyborg clan on a planet with a native race, one clan of the native race is assimilated each turn. This continues, turn after turn, until the native race has been extinguished. Only the Amorphous native lifeform is immune to assimilation.
One side effect to this ability is the inability of the Cyborg to collect more than 20% in taxes from a population in any given turn due to the harmonic effect of discontent on collective efficiency. In addition, in order to gain any technology advantage from a native race when building a starbase, the base will need to be built before the native race is assimilated.
This advantage is enabled by default, and can not be disabled. No special Mission or Friendly Code is required to trigger this advantage.
This advantage is worth 70 advantage points and is only available to The Cyborg.