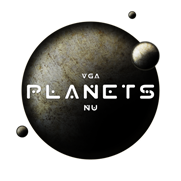 Arctic Planet Colonies
---
Dashboard
—>
Advantages
—> Arctic Planet Colonies
---
Due to the many years of persecution that they have endured, the Rebel Confederation is able create successful and productive colonies on Arctic worlds. These colonies can have up to 90,000 clans without any harm from the elements, or the need to consume supplies to stay alive. While the colonists can survive under these extreme conditions, they will not increase in number.
This advantage is enabled by default, and can not be disabled. No special Mission or Friendly Code is required to trigger this advantage.
This advantage is worth 20 advantage points and is only available to The Rebel Confederation.