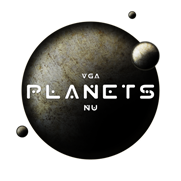 4X Mine Laying
---
Dashboard
—>
Advantages
—> 4X Mine Laying
---
The Robotic Imperium is very good at converting torpedoes to mines , due to their intimate knowledge of mechanics. Because of this, the Robots can create four times as many mines from a given torpedo as any other race.
The Robots will only do this for minefields created in their ID. Minefields created in the ID of other races will be created at the normal rate.
This advantage is enabled by default, and can not be disabled. It is triggered by the Lay Mines mission.
This advantage is worth 60 advantage points and is only available to The Robotic Imperium.