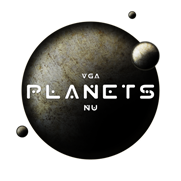 3X Beam Crew Kill
---
Dashboard
—>
Advantages
—> 3X Beam Crew Kill
---
The Privateer Bands are very good at taking the starships of other races. In order to facilitate that task, they have developed a way to tune their beam weapons to kill three times as many crew as normal.
This advantage is enabled by default, but can be disabled. No special Mission or Friendly Code is required to trigger this advantage.
This advantage is worth 10 advantage points and is only available to The Privateer Bands.
See also: Out of Fuel.