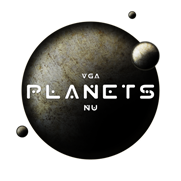 2X Faster Beams
---
Dashboard
—>
Advantages
—> 2X Faster Beams
---
For games created after January 1, 2021 (Nu year 121), this ability only effects starships that can be built by The Hordes of Fury.
The Fury are a strong race and love strong weapons. The Fury have developed a way to charge the beam weapons on their starships and starbases at twice the rate of other races. This allows them to be fired in combat approximately twice as often. This only helps in combat situations. This advantage is of no assistance for minesweeping.
This advantage is enabled by default, but can be disabled. No special Mission or Friendly Code is required to trigger this advantage.
This advantage is worth 60 advantage points and is only available to The Hordes of Fury in Campaign games, and Standard games started after about 17-MAY-2014. It may be enabled in Custom games, if desired.