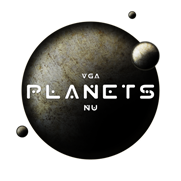 Ramscoop
---
Starships
—>
Abilities
—> Ramscoop
---
The Cobol Class Research Vessel is equipped with a simple Ramscoop as a part of its hull design. The Ramscoop will produce 2 KT of Neutronium (fuel) per light-year traveled by the starship in normal space under its own power. If the starship were to travel 10 light-years (>= 10 and < 11) it would generate 20 KT of fuel. If it used less than 20 KT of fuel to go those 10 light-years the starship would experience a net increase in fuel.
In order to not destroy a towing starship, and the Cobol as collateral damage, the Ramscoop is automatically disabled whenever a tow beam is locked on the Cobol.
In addition, the Ramscoop is automatically disabled when the Cobol ends its turn inside of a nebula. This is to keep the Ramscoop from being clogged and destroyed by the high level of interstellar matter. Unfortunately, this process causes any fuel scooped that turn to be lost.
See also: Out of Fuel.