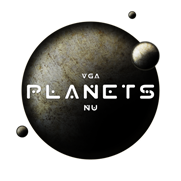 Nebula Scanner
---
Starships
—>
Abilities
—> Nebula Scanners
---
Nebula Scanners are fitted onto a few ships, giving them the ability to scan for ships and planets up to 100 light-years away within any density of nebula. This ability is, of course, only useful in sectors where Stellar Cartography is enabled, and the game has been configured with 1 or more Nebula.
The scanning occurs in the "Scan for Planets" phase of the host order, which is after movement and combat. No special mission is required for the ship to initiate the scan.
Nebula Scanners are fitted on the following vessels:
Swift Heart Class Scout - Birds
B41 Explorer - Cyborg
B41b Explorer - Cyborg (Campaign only)
See also: Out of Fuel.