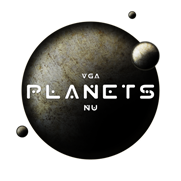 Imperial Assault
---
Starships
—>
Abilities
—> Imperial Assault
---
The Imperial Assault ability is currently only available on the Super Star Destroyer (Evil Empire). To perform this attack, an undamaged Super Star Destroyer needs to drop at least ten clans on an enemy planet in a single turn. Once this is performed, the planet will be captured. This will work against all planets and there is no effective defense once the Super Star Destroyer is in orbit, unless the starship is damaged. The assault will immediately destroy all defense posts.
This mission is automatically activated when the Super Star Destroyer transfers ten or more clans to a planet owned by another player. In order for this mission to function properly, all the requirements of a Foreign Cargo Transfer must be met.
The Super Star Destroyer also has the Planet Immunity ability.
See also: Ground Attack and Out of Fuel.