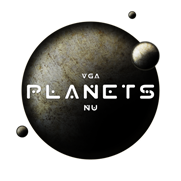 Educator Ship
---
Starships
—>
Abilities
—> Educator Ship
---
An educator ship is used to educate the native population of a planet. Each turn the starship is in orbit above a planet, the planet tax efficiency permanently increases by 5 percentage points, up to a maximum of 140% (Representative government). This increased tax efficiency generates increased taxes immediately.
Because the level of government increases by one step for every 20 percentage points, 4 turns will be required to raise the level of government by one step. Multiple ships can be used to increase the rate at which the native tax efficiency increases.
This ability is automatically activated when the starship is in orbit of a planet with a native government below the level of Representative.
See also: Out of Fuel.